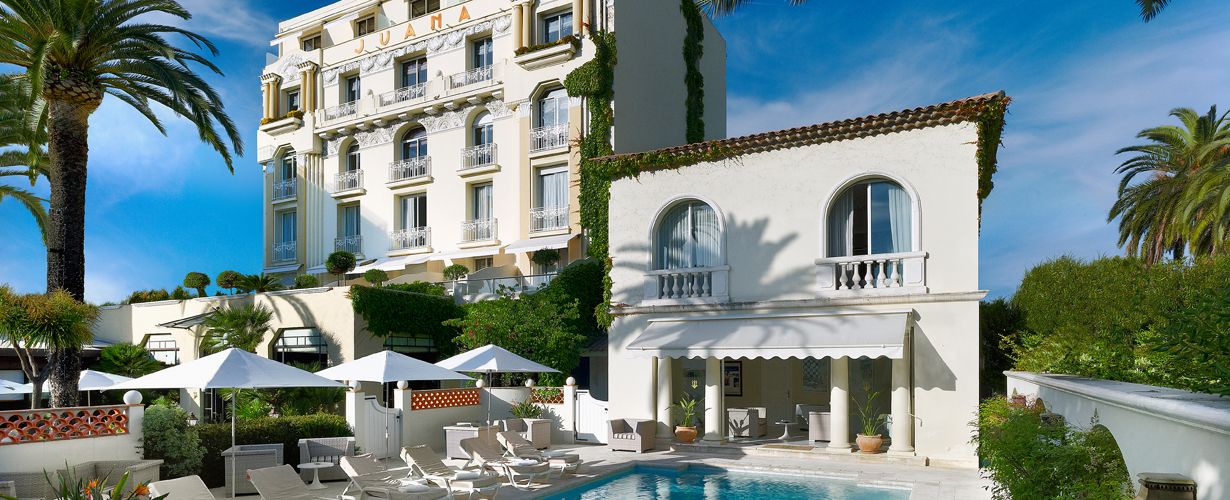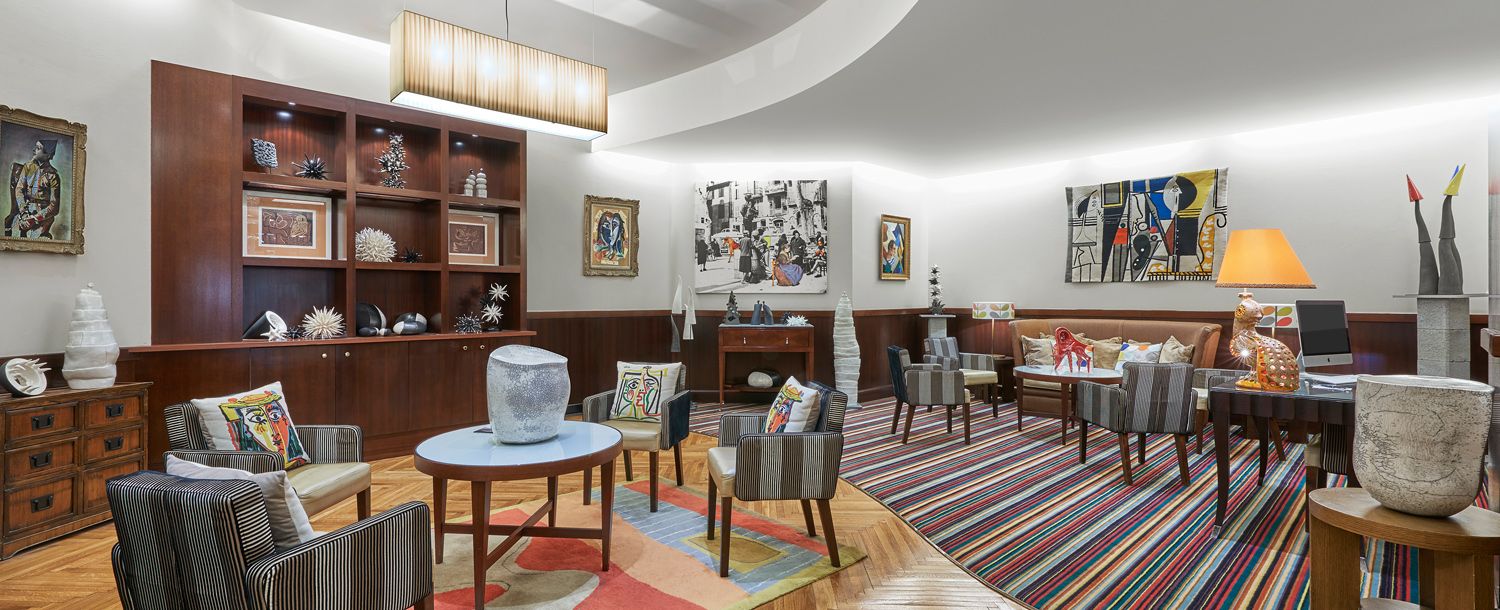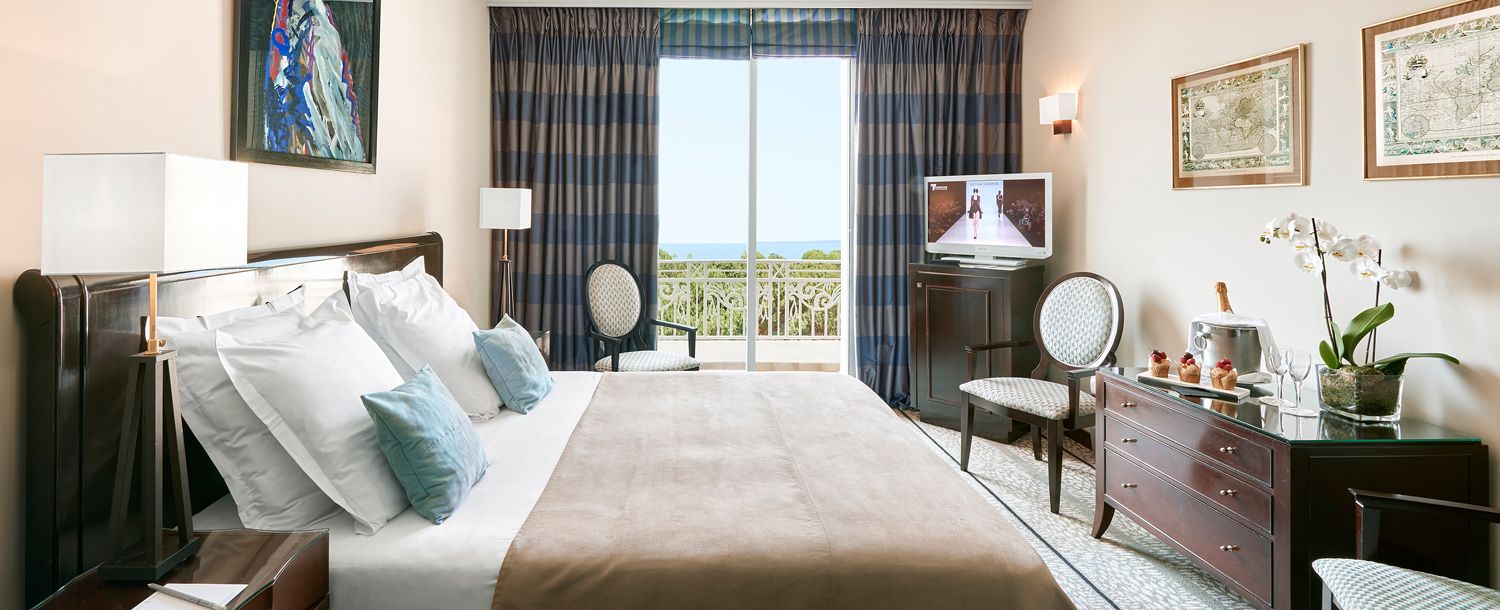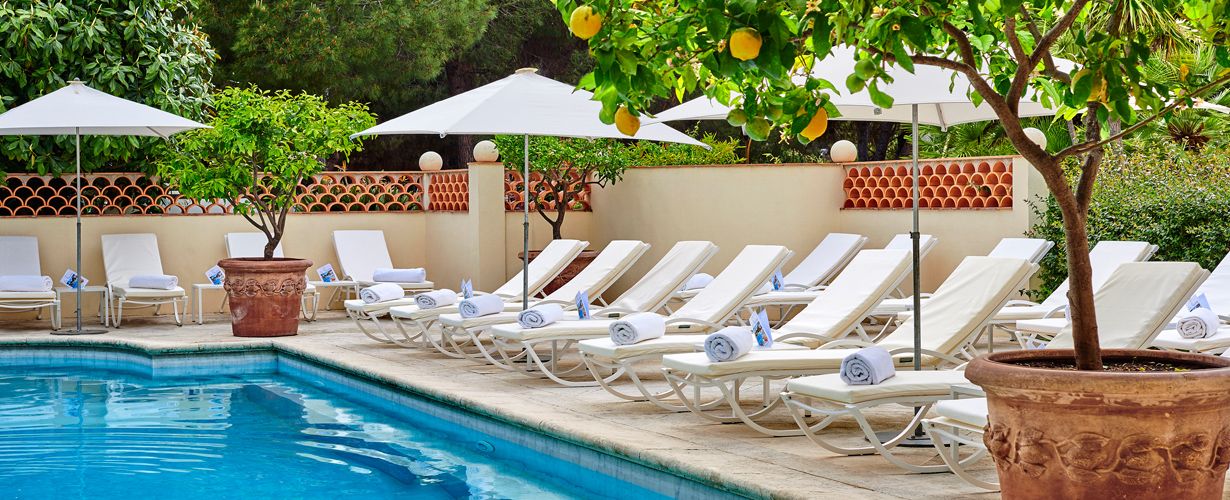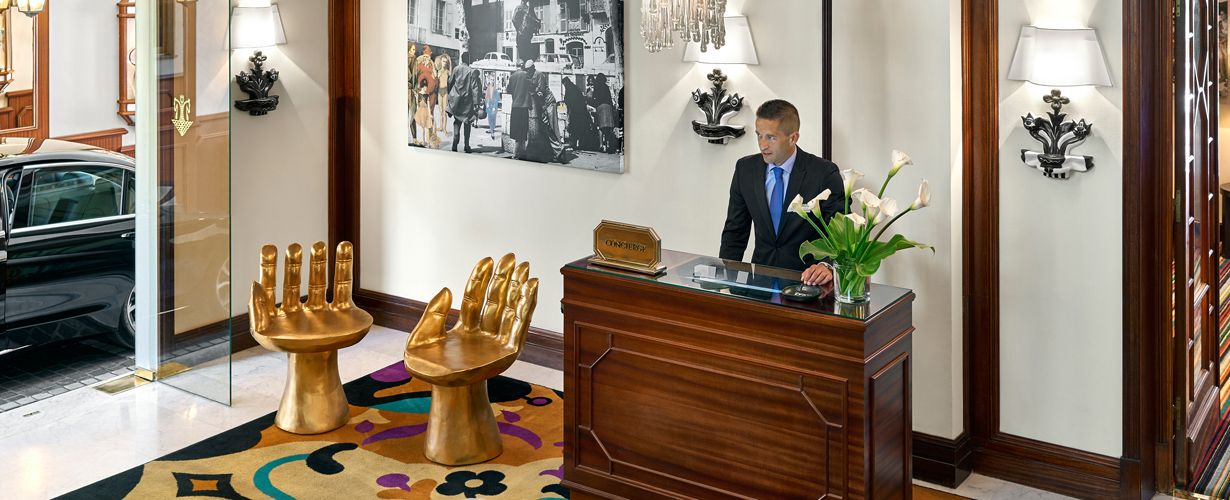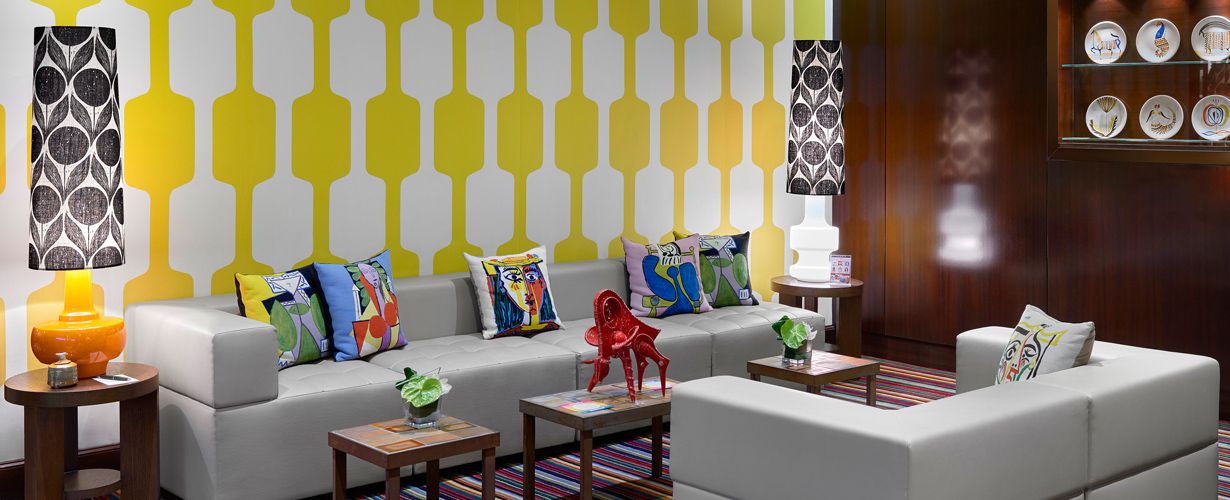 The experience
Urban and Art-Deco, the Hotel Juana combines the unique atmosphere of the 30s with a unique arty \"Picasso inspired\" soul; two key elements of a glamorous and authentic holiday at the heart of the Cap d'Antibes gardens.

The history
In the 30s, Juan-les-Pins used to be a very fashionable destination, well known for the quality of its hotels, the glam and the unique parties.
Beloved by the Americans, by the happy few, the jazz stars and the pin-up, this little village located on the sea launched the bikini and still is at the base of the summer fashion collections. The Juana has always been the ultimate retreat for the stars of the jazz since 1960. Year after year, it has become the ideal back stage for the stars performing at the famous Festival of Juan-les-Pins.